Prof. Xu E (IEEE Member)

Bohai University, China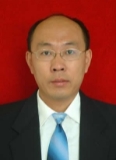 Research Area: Internet of things intelligent computing, food safety informatization.
Introduction: Xu E, male, Mongolian, was born in Dandong City, Liaoning Province in February 1971, postdoctoral, professor, master 's supervisor. Liaoning Province, ' Million Talents Project ' thousands of people level, the American Association of Electrical and Electronic Engineers (IEEE) members, the International Association of Information Systems (AIS) members, the International Data Mining Organization Committee members, Beijing University of Science and Technology graduate students ' top ten academic stars ', Beijing University of Science and Technology outstanding doctoral students, China Operations Research Society Enterprise Operations Research Branch Board, Liaoning Engineering Vocational College visiting professor, China Ministry of Education and Graduate Management Center experts, China Ministry of Science and Technology International Science and Technology Cooperation Program Evaluation Experts, China Science and Technology Award Evaluation Experts.In recent years, more than 60 articles have been published in 《Journal of Tsinghua University》, 《Journal of Harbin Institute of Technology English Edition》, 《Journal of Beijing University of Science and Technology》, 《Mini Microcomputer System》, 《Computer Engineering》, 《Journal of Systems Engineering and Electronics》, 《Computer Science》 and other domestic and foreign famous journals and international conferences. The Liaoning Provincial Innovation Team Project, which was presided over by the Liaoning Provincial Education Department, has obtained excellent scientific research results.

Prof. Shaojiang Dong
Chongqing Jiaotong University School of Electromechanical and Vehicle Engineering, China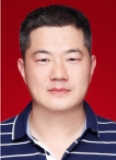 Introduction: Shaojiang Dong, male, born in December, 1982, Zhaoyuan, Yantai, Shandong Province, is a postdoctoral fellow, professor (level 3), doctoral tutor and postdoctoral cooperative tutor; Chongqing's 300 leading talents in scientific and technological innovation, the head of Chongqing's innovation team, the reserve candidate of Chongqing's academic leaders, and the winner of Chongqing's outstanding doctoral dissertation; High-level talents of Chongqing Jiaotong University; Chongqing big data and artificial intelligence specialty leader, Chongqing first-class professional mechanical and electronic engineering leader; Visiting scholar of Texas A&M University; Director of National College Testing Society, Senior Member of China Vibration Engineering Society, Member of Ordnance Industry Society; He is a reviewer of the National Natural Science Foundation of China and an expert of major project evaluation in Chongqing, and has long served as a reviewer of top journals at home and abroad.
Dr. Rajeev Tiwari
University of Petroleum and Energy Studies (UPES), India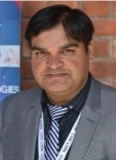 Research Area: Distributed and Wireless Network, FoG Computing IoT, Machine Learning, Cloud Computing, Sensor networks
Title: Cloud Computing Research opportunities in Industry 4.0 Framework.
Abstract: Cloud computing is emerging in computing technology due to its flexibility and least dependencies on infrastructure. So it is replacing the traditional computing from the working domains from the productions and other organizations. Thus cloud computing offers a number of advantages due to its enriched capabilities like ubiquitous, Infrastructure scalability as per requirement, least down time for services and networks offered. Due to these capabilities, Cloud computing offers many research opportunities in areas of Internet of Things (IoT) and its aligned industries. Now Industries with sensor devices, with automation has a new standard as Industry 4.0, where devices, assemblies will generate data every now or then, which need to store and analyzed. These workings can be done only on cloud platforms due to their humongous data size. So there exists a larger scope in areas of IoT, Big Data Analytics, Machine Learning, Healthcare, Smart cities, and Smart agriculture etc. using cloud computing.
Prof. Kai Wang

School of Electrical Engineering, Qingdao University, China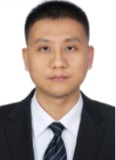 Research Area: State evaluation and life prediction of new energy storage devices; Energy storage element; Storage and transformation of new energy; Distributed microgrid and energy storage; Energy; Ladder utilization of energy storage devices, etc.
Title: Research on life prediction of supercapacitor based on improved long-term and short-term memory neural network
Abstract: Long short-term memory neural network optimized based on hybrid genetic algorithm is proposed to predict the remaining useful life of supercapacitors. First, determine the input variables of the deep neural network. By analyzing the structural characteristics between the electrode and the solution, and the characteristics and laws of the movement of internal charges, the energy storage mechanism of the supercapacitor is studied, and the influencing factors of the supercapacitor performance aging are obtained. The input variables of the neural network model are determined according to the influencing factors of the performance aging of the supercapacitor, in order to achieve accurate prediction of the remaining useful life of the supercapacitor. Secondly, two tests are designed to obtain supercapacitor aging data. A large amount of data is the basis of high precision for life prediction, to fully reflect the aging condition of the power supply under different running environment, this paper uses different charge and discharge strategies based on different temperatures and voltages to perform a steady-state cycle life test and Hybrid Pulse Power Characteristic test on the supercapacitors to make the measured data more real and effective.
Prof. (Dr.) Sandeep Saxena
IMS Unison University, Dehradun, INDIA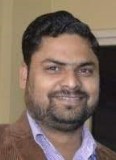 Research Area: Security and Privacy in Blockchain Technology and Cloud Computing, Architecture Design for Cloud Computing, Access control techniques in Cloud Computing, and Blockchain Technology.
Title: Non-Fungible Token (NFT)
Abstract: An NFT is a digital asset that represents real-world objects like art, music, in-game items and videos. They are bought and sold online, frequently with cryptocurrency, and they are generally encoded with the same underlying software as many cryptos. Although they've been around since 2014, NFTs are gaining notoriety now because they are becoming an increasingly popular way to buy and sell digital artwork. Non-fungible tokens (NFTs) are cryptographic assets on a blockchain with unique identification codes and metadata that distinguish them from each other. Unlike cryptocurrencies, they cannot be traded or exchanged at equivalency. This differs from fungible tokens like cryptocurrencies, which are identical to each other and, therefore, can serve as a medium for commercial transactions.
Updating......