Prof. Xu E (IEEE member)

Bohai University, China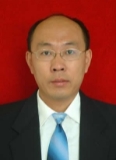 Research Area: Internet of things intelligent computing, food safety informatization.
Introduction: Xu E, male, Mongolian, born in Dandong City, Liaoning Province in February 1971, post-doctoral, professor, master 's supervisor, research direction of Internet of things intelligent computing, food safety information, Liaoning Province ' millions of talents project ' thousand people level, American Association of Electrical and Electronic Engineers ( IEEE ) member, International Association of Information Systems ( AIS ) member, International Data Mining Organization Committee member, Beijing University of Science and Technology graduate student ' top ten academic stars ', Beijing University of Science and Technology outstanding doctoral students, China Operations Research Association Enterprise Operations Research Branch Director, Liaoning Engineering Vocational College Visiting Professor. China Ministry of Education Degree and Graduate Management Center experts, China Ministry of Science and Technology International Science and Technology Cooperation Program evaluation experts, China Science and Technology Award evaluation experts.

Prof. Kai Wang

School of Electrical Engineering, Qingdao University, China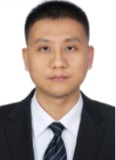 Research Area: State evaluation and life prediction of new energy storage devices; Energy storage element; Storage and transformation of new energy; Distributed microgrid and energy storage; Energy; Ladder utilization of energy storage devices, etc.
Title: Research on life prediction of supercapacitor based on improved long-term and short-term memory neural network
Abstract: Long short-term memory neural network optimized based on hybrid genetic algorithm is proposed to predict the remaining useful life of supercapacitors. First, determine the input variables of the deep neural network. By analyzing the structural characteristics between the electrode and the solution, and the characteristics and laws of the movement of internal charges, the energy storage mechanism of the supercapacitor is studied, and the influencing factors of the supercapacitor performance aging are obtained. The input variables of the neural network model are determined according to the influencing factors of the performance aging of the supercapacitor, in order to achieve accurate prediction of the remaining useful life of the supercapacitor. Secondly, two tests are designed to obtain supercapacitor aging data. A large amount of data is the basis of high precision for life prediction, to fully reflect the aging condition of the power supply under different running environment, this paper uses different charge and discharge strategies based on different temperatures and voltages to perform a steady-state cycle life test and Hybrid Pulse Power Characteristic test on the supercapacitors to make the measured data more real and effective.
Prof. (Dr.) Sandeep Saxena
IMS Unison University, Dehradun, INDIA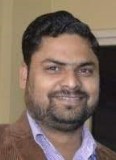 Research Area: Security and Privacy in Blockchain Technology and Cloud Computing, Architecture Design for Cloud Computing, Access control techniques in Cloud Computing, and Blockchain Technology.
Title: Non-Fungible Token (NFT)
Abstract: An NFT is a digital asset that represents real-world objects like art, music, in-game items and videos. They are bought and sold online, frequently with cryptocurrency, and they are generally encoded with the same underlying software as many cryptos. Although they've been around since 2014, NFTs are gaining notoriety now because they are becoming an increasingly popular way to buy and sell digital artwork. Non-fungible tokens (NFTs) are cryptographic assets on a blockchain with unique identification codes and metadata that distinguish them from each other. Unlike cryptocurrencies, they cannot be traded or exchanged at equivalency. This differs from fungible tokens like cryptocurrencies, which are identical to each other and, therefore, can serve as a medium for commercial transactions.
Assoc. Prof. Guanglei Wu

Dalian University of Technology, School of Mechanical Engineering, China
Research Area: Mechanism theory and Robotics, Robot design and control, industrial robots and application, industrial engineering
Title: Robotic welding in large-scale ship hull construction
Abstract: With the rapid development of robotic technology, industrial robots have been widely used in welding engineering, thanks to their high efficiency, good stability, and high precision, which plays an irreplaceable role in the transformation of labor-intensive industries to automated production. This presentation will introduce the robotic welding in large-scale ship hull construction for Dalian Shipbuilding Industry Co affiliated DSIC Equipment Manufacture Co., Ltd. A robotic welding system is developed by integrating the industrial robots, gantry system, flexible computer-aided manufacturing system, etc. Prior to real applications, simulation of thermal effects, path planning, and operation scenarios are carried out to find the optimal manufacturing processing. In order to improve the welding precision, an approach of offline programed error compensation for the industrial robots is proposed, which can effectively reduce the positioning error. Finally, industrial management software is developed to build the communications among the protocols of various mechatronic devices, and to send/receive the commands between the integrated manufacturing system and production requirements.
Assoc. Prof. Hongtao Tang
Wuhan University of Technology, School of Mechanical and Electrical Engineering, China
Main Achievements: In recent years, he is mainly engaged in digital design, digital manufacturing, intelligent manufacturing, intelligent optimization algorithm and application in manufacturing industry (automobile, hydraulic cylinder, mold, casting and other industries). Developed the digital design software suitable for automobile, hydraulic cylinder, mold, casting and other industries, and developed the intelligent manufacturing PLM/ERP/MES/SCADA intelligent manufacturing system, which has been applied in many companies in different industries and achieved great economic benefits. Presided over 2 national natural science general and youth funds, with more than 20 horizontal funds, with a total fund of over 8 million yuan. He has published more than 60 academic papers, including 20 SCI papers, 1 English monograph, 20 soft books, 6 invention patents, and reviewers of more than 20 international journals such as IJPR, JCLP, CAIE, JIM, ASOC and COR.
Title: Intelligent scheduling and the development & application of MES system in hydraulic cylinder manufacturing
Abstract: Under the framework of the Industrial Internet, explore the complete set of flexible construction theories, methods, technologies and software for the production and manufacturing process of high-end hydraulic cylinders. Solve the problems of high-end hydraulic cylinder manufacturing whole process system reconstruction and optimization difficulty, manufacturing whole process resource scheduling optimization difficulty, manufacturing whole process resource control system landing difficulties, etc., significantly improve the high-end hydraulic cylinder production factors optimization configuration and collaborative operation efficiency. Establish a high-end hydraulic cylinder processing and assembly full-process production scheduling optimization framework, carry out research on the two-stage scheduling optimization method of the flexible operation workshop in the pre-machining stage and the flexible operation workshop in the post-assembly stage, and develop a customized MES system based on this model framework, which is of great significance for realizing the data-driven hydraulic cylinder manufacturing whole process system reconstruction and realizing the distributed resource regulation of the system under dynamic disturbance and the multi-objective optimization of the whole process.
Updating......